YASIL-1189
admin 2022-11-11
Specifications: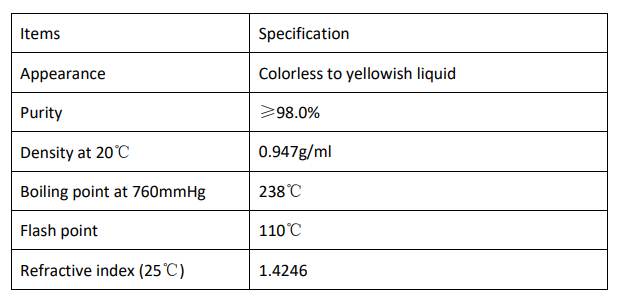 Package:
200L Drum / 1000L IBC
Application:
• As a size constituent or finish for glass fiber/glass fabric composites.
• As an additive to phenolic, furan and melamine resins used in foundry resins.
• As a primer or additive and for the chemical modification of adhesives and sealants for pretreatment of fillers and pigments used in mineral- filled polymers.
• As a primer and additive for improving the adhesion of paints and coatings to the substrate.
• As a high flexible adhesion promoter in SMP-systems.
Storage:
Store in a well-ventilated place. Keep container tightly closed.
Recommend Shelf Life:
12 months